15/03/2023 It appears likely that the O2 Centre development application will go to the Planning Committee on 30 March 2023. If you are planning to make any/further objections please do so quickly! See below for details.

The NDF is also objecting to an application to convert the former "Art Glass" shop, 94 Mill Lane, to resisidential use. Mill Lane cannot afford to lose any more shop frontages. Application number 2022/5198/P.
Some documents recently up loaded
B&Q site in Cricklewood
Presentation for Clock Factory Apartments Blackburn Road
Camden site allocation 2020 for interchange area.
And another : The slides we would have shown at the AGM Feb 2020


AGM 24 FEBRUARY 2020 West Hampstead Library, 7.30 pm
Agenda is here
The minutes of the last meeting are here


REDESIGNATION APPROVED Following our application to be the organisation for Neighbourhood Planning in Fortune Green and West Hampstead, we were approved by Camden on 17 April 2019 for another five years.
Documents can be seen here


Good News: The 4 "telephone" booths proposed for West End Lane and Fortune Green road have been refused on appeal
We have at last managed to sort out access to this site so anticipate that normal service will be resumed. Apologies for the time it has taken.
We have submitted two objections to the latest application for converting the upstairs of the Alliance in Mill Lane. the first here and the second here
Don't forget our next public meeting is our AGM on Monday 26 February at 7.30 pm in the West Hampstead Library. All Welcome The agenda is here
The planning Application for the retirement homes development in Gondar Gardens has been submitted to LB Camden. Closing date for objections is 13 December 2107. The application can be seen here.
The NDF will be objecting to the application citing:
its height, size and bulk;
building design;
inconsistency with neighbouring buildings and the local area;
overdevelopment in a congested area;
no affordable housing;
loss of green space;
loss of views;
the impact on traffic and parking
and anything else that comes up in our open general meeting on the 4 December 2017 at the West Hampstead Library at 7.30pm. All welcome.
Our September 2017 newsletter giving notice of the open meeting on 12 September 2107, has been published
The minutes of the last meeting on 10 May 2017 are available.
The latest NDF Newsletter has been issued on 24 April 2017.If you want to get a copy by email let us know
Topics include the agenda for the next open meeting and a couple of surveys we have been asked to publicise.
The agenda is here
The latest NDF Newsletter has been issued on 6 March 2017.If you want to get a copy by email let us know
Topics include James stepping down and his fantastic contribution to the NDF| Elections to Committee |
The 156 West End Lane Development was approved at the planning committee last night. (2 Feb 2107)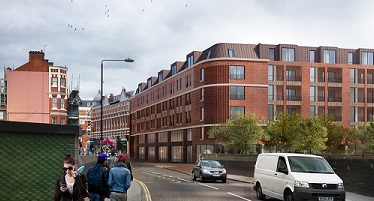 The report on the West Hampstead growth Area workshop held on Saturday 12 November 2016 has now been published.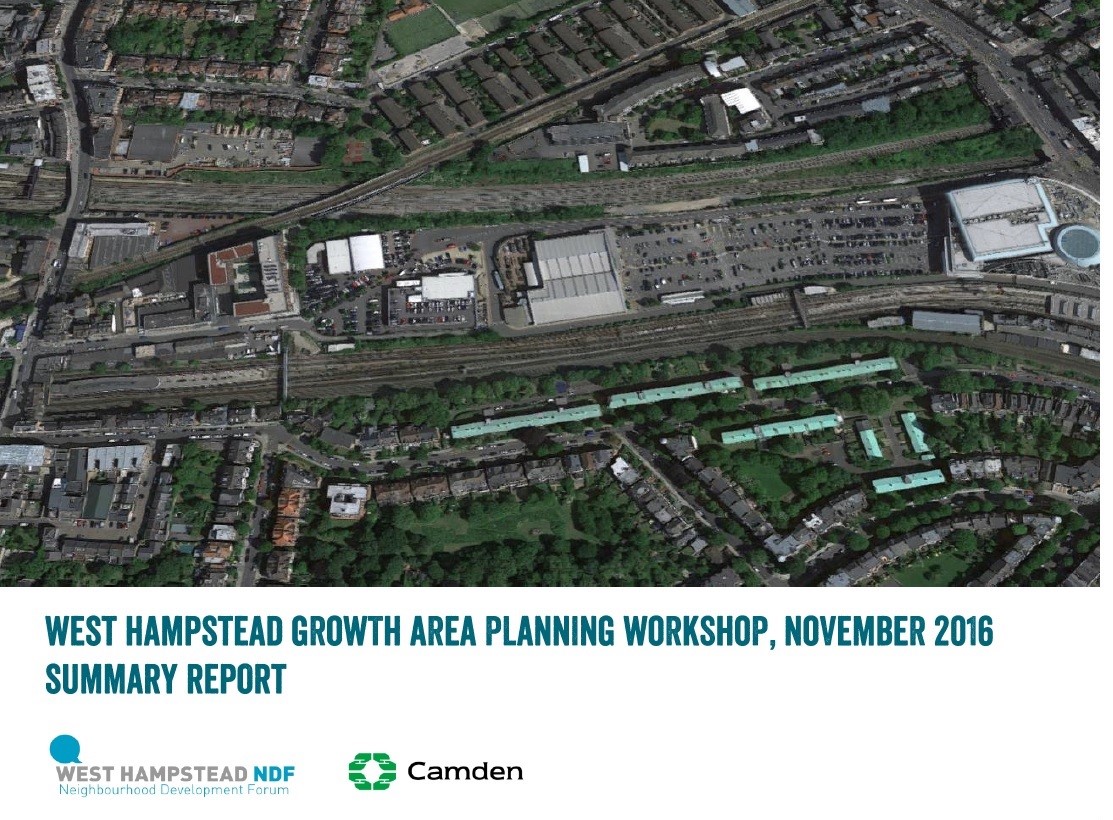 The latest NDF Newsletter has been issued. If you want to get a copy by email let us know
Topics include the meeting on Monday 7th | Growth Area workshop | short films | two stations | local updates.
SOME OLD NEWS REPORTS CAN BE FOUND ON www.ndpwesthampstead.org.uk/oldnews.htm <!last column>
Contact us
You can contact us at ndpwesthampstead@gmail.com

If you would like to receive our newsletter (once a month or less!) send us a note to ndpwesthampstead@gmail.com

Privacy Statement: We take your privacy seriously. Please see our privacy statement for details.

<!TWITTER LINK> Follow @WHampsteadNDF

We have also produced two documents summarising the Plan. There's a one page list of the 19 Policies & 11 Recommendations in the Plan here; and there's a document containing only the Policies here.

Future Events
Next meeting: AGM and open meeting in February/March 2019 at 7.30 pm in the West Hampstead Library. All Welcome
Notification of Planning Applications etc
If you want to be notified of any planning applications in your area, you can sign up for tailored emails, getting information on a circle around your home or the whole ward, on the Camden website.